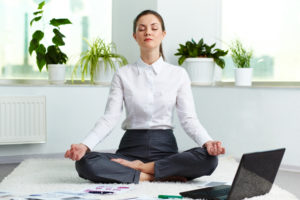 Perfectionism is a bad habit. It's not something you're born with that you can't change. Somewhere along the road, you got into a rut where you put things off waiting for perfect conditions or you worked on things too long in the quest for a perfect quality that will never come. The good news is that you can always unlearn bad habits.
In a recent Forbes post, I shared four strategies for keeping perfectionism in check. As you build new good habits into your system and decrease your perfectionist tendencies, here are 10 motivational quotes to keep you on track:
Good reminder for a post-it on your desk or a screen saver:
Have no fear of perfection. You'll never reach it – Salvador Dali
If fear of failure is behind your perfectionism and you need to reframe:
I never lose. I either win or learn. – Nelson Mandela
If you spend too much time planning (I like this one when I might be overanalyzing a real estate decision):
Everyone has a plan 'till they get punched in the mouth – Mike Tyson
If perfectionism makes you indecisive:
Business opportunities are like buses, there's always another one coming. — Richard Branson
If you need encouragement to experiment more and have more fun:
Life should not be a journey to the grave with the intention of arriving safely in a pretty and well-preserved body, but rather to skid in broadside in a cloud of smoke, thoroughly used up, totally worn out, and loudly proclaiming, "Wow! What a Ride!" – Hunter S. Thompson
If you get wound up by other people's criticism:
Be who you are and say what you feel, because those who mind don't matter, and those who matter don't mind. – Dr. Seuss
If fear of regret may turn you from your perfectionist ways:
Can anything be sadder than work left unfinished? Yes; work never begun. –Christina Rossetti
If you think you can't change:
The important thing is this: to be able at any moment to sacrifice what we are for what we could become. – Charles DuBois
If you need more convincing that perfectionism is something you can change:
We either make ourselves miserable or we make ourselves strong. The amount of effort is the same. – Carlos Castaneda
If you need reassurance that you'll be OK, and you love beautiful poetry:
When you have come to the edge
Of all the light you know,
And are about to step off
Into the darkness of the unknown,
Faith is knowing
One of two things will happen:
There will be something solid to stand on,
Or you will be taught how to fly. – Anonymous
If you'd like support in moving forward, check out my virtual class on Tues, December 18, 1p Eastern Time, for How To Get Started On Your Big Career Goals.