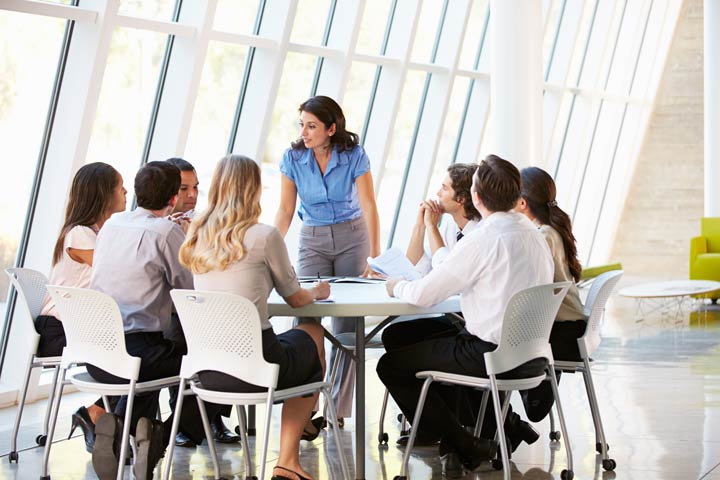 Management success is different than on-the-job success. I spent most of last week coaching new managers at an emerging leaders program for the media industry. The level of talent was evident, and the participants had a rich set of skills and experience that made them so effective at their jobs that they got promoted and sent to this leadership program! But success as a manager is different than success as an individual contributor. Whatever you did before – finance, sales, marketing, creative, operations, etc. – you need to have that expertise, but also an additional set of skills related to management specifically. Here are 10 skills you need to be an effective manager:
Managing up
Yes, you'll be managing an individual or team of individuals below you, but many times a bigger part of your job will be managing the expectations, preferences and demands of senior people above you. As a manager, you'll have a bigger scope of responsibility and higher expectations placed on you. Management success requires you to manage up to maintain your credibility and solidify those senior relationships.
Business understanding
As an individual contributor, your responsibilities were more likely task-oriented and/ or shorter-term. As a manager, the additional responsibility often means you'll have longer-term projects with more direct impact on the bottom line. If you didn't need to understand your company's revenue sources, cost structure, and balance sheet before, then you will now, in order to ensure you're making good decisions and getting desired results.
Synthesizing
The larger the scope, the more important it is that you are able to distill the wider body of information to its essential meaning. You will need to explain what you're doing to senior executives who are time-pressed. For management success, you will need to let your boss know that you've thought through a project from start-to-finish.
Presenting
You may have had some chances to present at team meetings before, but these public speaking requirements will only increase as your responsibilities increase. You may have to present to more senior executives than you did in the past, or directly to clients. As you get more senior, you may also be asked to represent the company at conferences or recruiting events.
Listening
At the same time you'll probably have to present more, you'll also have to listen more and more effectively. This will help in managing up and down. You need to listen for company priorities, your boss' priorities, and your team's needs both individually and collectively. You will probably be working across departments more often than before so will have a whole new host of colleagues to get to know.
Motivating
One of your team's needs will be motivation. You need to engage the people who work for you so they're excited about doing a good job.
Developing
In addition to motivation, people need direction and tangible skills to get a job done. If your team needs more specific direction, you need to provide that.
Coaching
Some team members need motivation. Some need development. Some need both. These needs change over time. Good coaching means you discern what your team needs, when they need it, and you get them that support – either directly through you or by marshalling resources from the company.
Influencing
Getting what you need for your team is one example of when you'll use influence – your boss won't automatically sign off on additional resources. Generating consensus for an idea is another example of when you'll have to use influence. Even interacting with colleagues, perhaps collecting data or information that you need for your work but is not part of their everyday job, is another common situation where you need to exert influence to be effective.
Balancing
While you're managing teams and/or projects, you're also still working on other daily, weekly and longer-term commitments, meaning yet another requirement – the balancing act.
Management success requires much more than success in a specific role. Don't be alarmed if you feel inefficient, even clumsy, as a manager. Give yourself some runway. Get some help. Take it slow in your early days after a promotion.